How to keep your spot private ?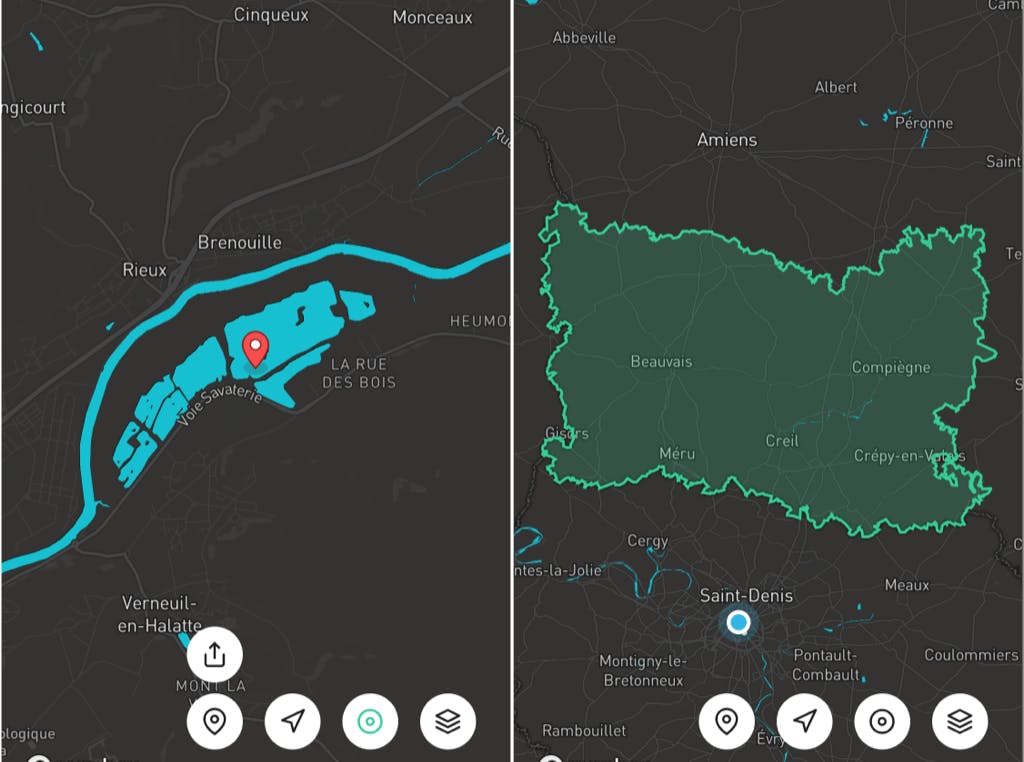 A question often comes from our users: how to protect my favorite fishing spot, while sharing my catches ?
Reveal your spots ?
As anglers, we know that the fishing spot is the most sensible information, and that we most protect it at all cost.
Although we sometimes introduce our closest friends to some well-kept places, we generally do not disclose where we caught the fish. However, we like to share the photos!
On FishFriender you can very well put a public catch while keeping its spot private: the people with whom you share your catch will see only the department (not the GPS point). You, however, will always have access to the exact place to return later!
To protect the spot :
– go to the edition catch form
– scroll down until the option "spot visibility"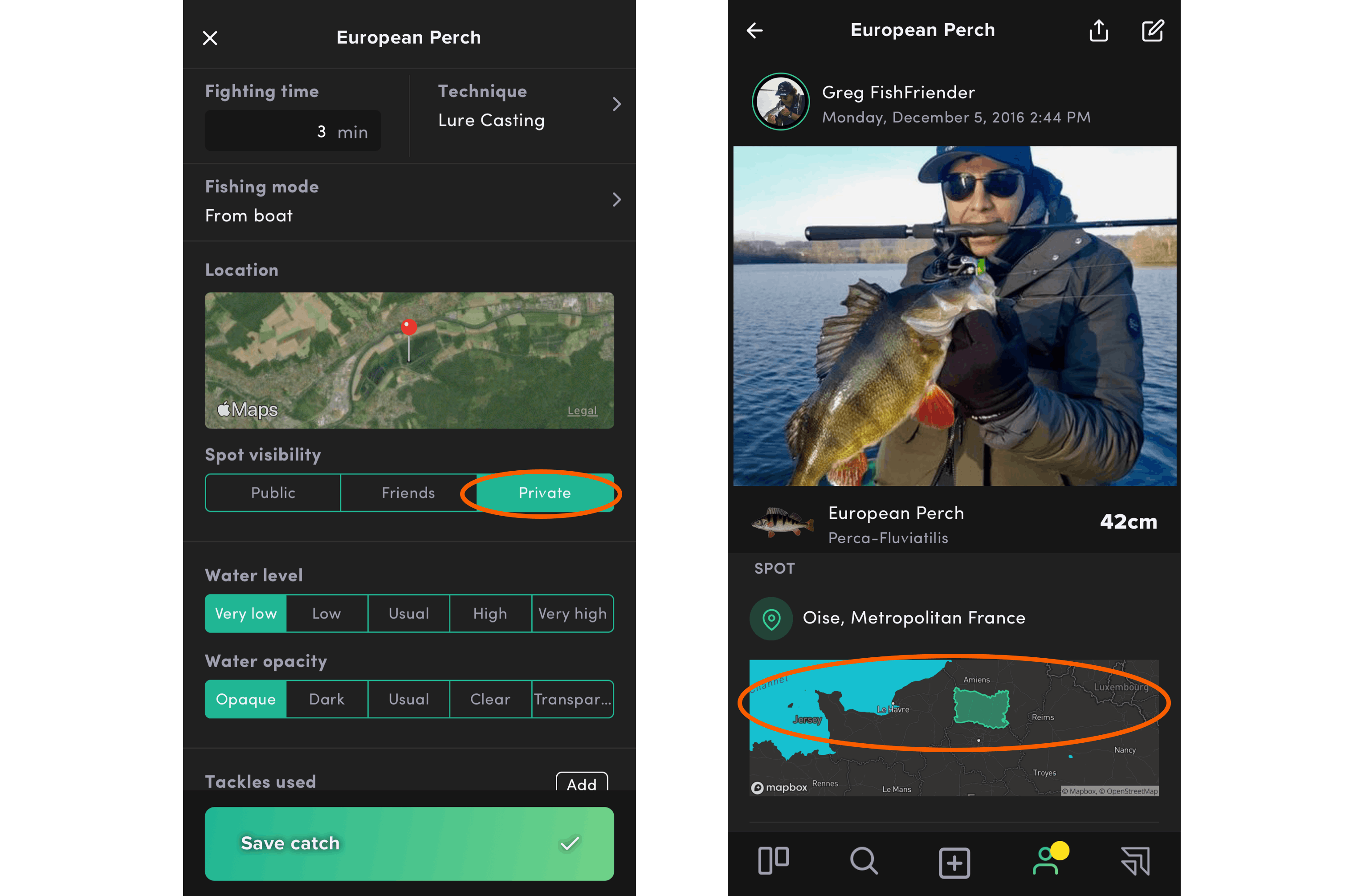 Your spot being private by default, other users will only see the department as in the visual above
It's up to you!
Here you can choose three privacy levels:
– « public »: everyone can see the exact GPS point of your catch.
– « friends »: only your friends can see the GPS point in the app. Non friends can only see the department.
– « private »: you and only you can see the precise spot. Everyone else will only see the department. By default the spot privacy is set on private.
Of course, the spot privacy setting is taken into account only if the catch is shared: a catch whose privacy level is set to "private" will not be visible to anyone other than you (even if the spot is set to public!)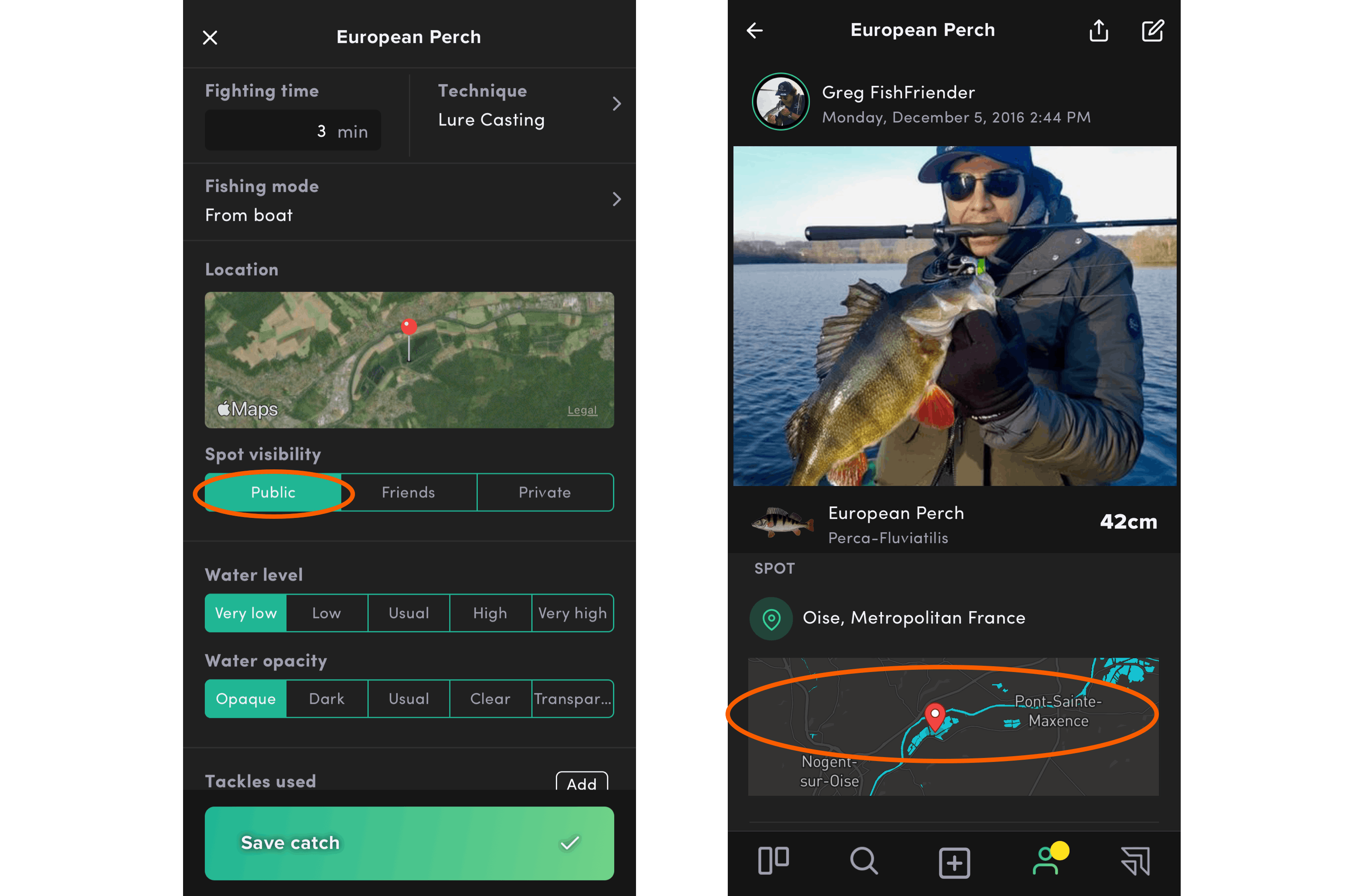 You can choose to share your spot in public or with your friends. They will then see the exact position.
So feel safe! You can record your catch with confidence like thousands of anglers across the world.
---
Need help ?
Do you need help? We're here to help. Contact us directly (learn how to here), we'll answer your questions!
---