A ranking among friends
It is always nice to challenge yourself with friends when you go fishing. You have certainly already tried to find out what the buddies have been up to and compare yourself to find out who was the best angler of the group? On FishFriender, you will be able to follow your ranking in real time with your friends in relation to different criteria and periods, which will encourage each other to perform, in a competitive but friendly spirit.
Partner fishing tournaments
FishFriender is the ideal tool for organizing fishing tournaments and challenges. Partners regularly open new contests to the FishFriender community, with original and varied rules. These competitions can be physically localized or totally dematerialized rounds and bring together thousands of fishers simultaneously. This technological breakthrough offered by FishFriender to boost fishing competitions brings fun and gaming side that is attracting more and more fishing brands, associations and federations around the world.
Live results
Imagine entering a fishing competition and following your ranking live as participants register their catches. This is possible with FishFriender and the secure catch validation process. Another highlight is that non-fishermen will also be able to follow the event and experience all the twists and turns as if they were there. The fishing competition thus passes to another level in terms of communication.
Limitless fishing competitions
All types of competitions can be configured on FishFriender. We have supervised a hundred competitions with very varied rules and formats: enduro carp, streetfishing, trout area, boats and float tube with marshals, big game at sea, multiplatform, ... The number of participants is not limited and it is possible to participate in certain competitions remotely. The tool also makes it possible to organize contactless events, which is particularly useful in the event of health restrictions, for example, as has been the case in recent months or the distancing linked to Covid was necessary.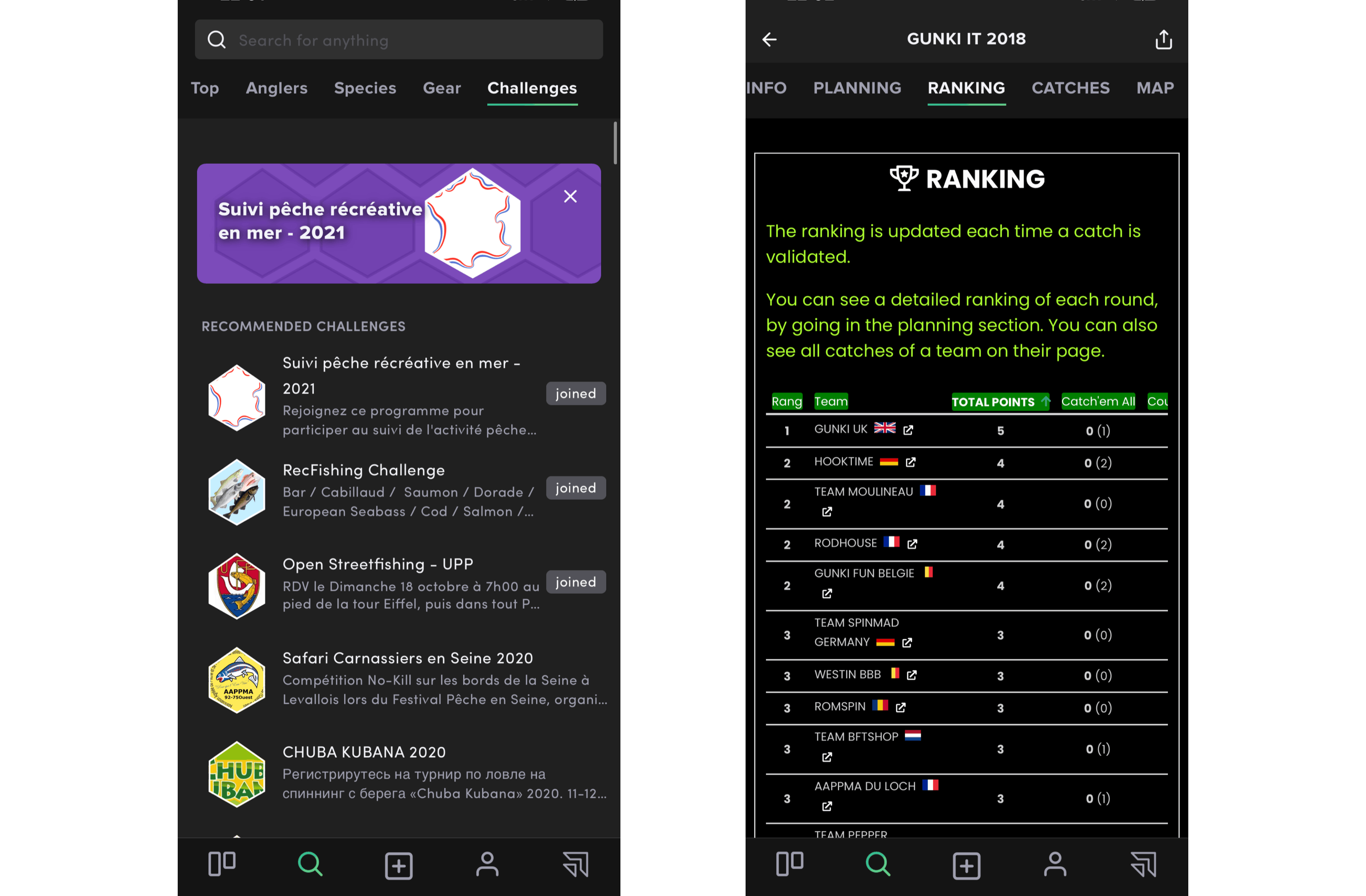 With FishFriender, fishing tournaments have never been so easy to organize