1.

I catch a fish

From shore or offshore, your fishing log is always with you, an even works offline!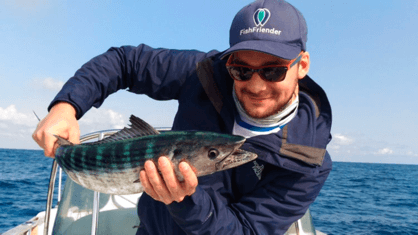 2.

I log my catch

I take or import a picture, I indicate the species, the size, the weight of the fish and I associate my equipment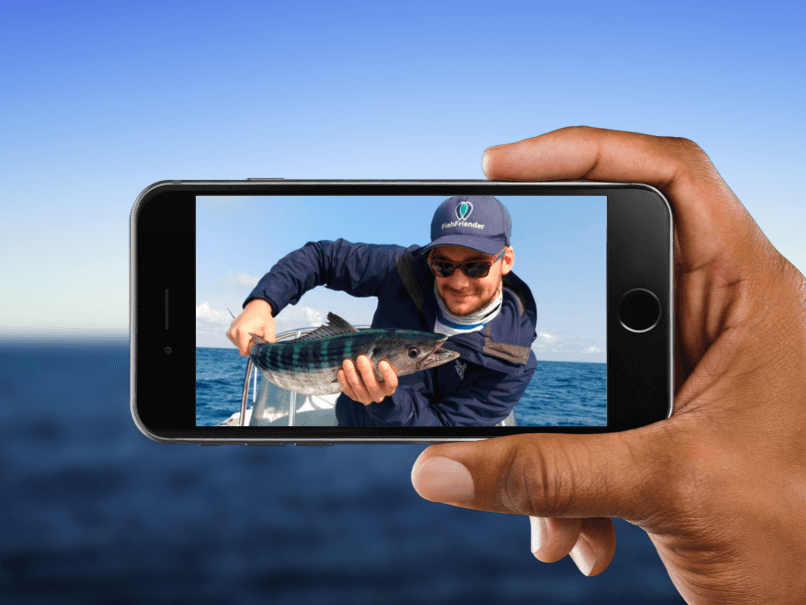 3.

I analyze the environmental data

Position, wind, rain, tides, and more are automatically found and displayed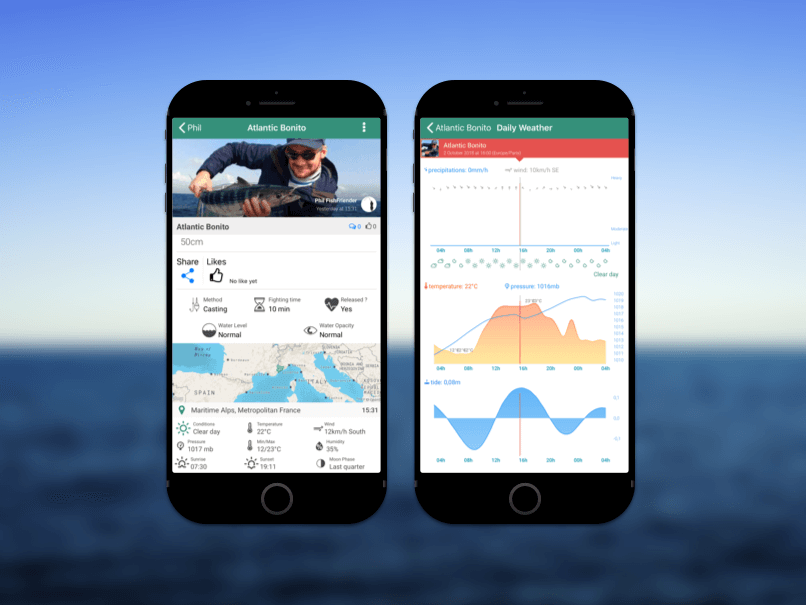 My GPS coordinates stays private
I decide what I share with whom
My sea fishing gear
Find all your sea fishing gear among 140 000 references: rods, reels, lines, boats, everything is there. Create your own tacklebox, consult the community advices and order directly from our partners.
The community
FishFriender is a social network gathering a great community of sea anglers. Find friends and share your experiences, or chose to stay discrete.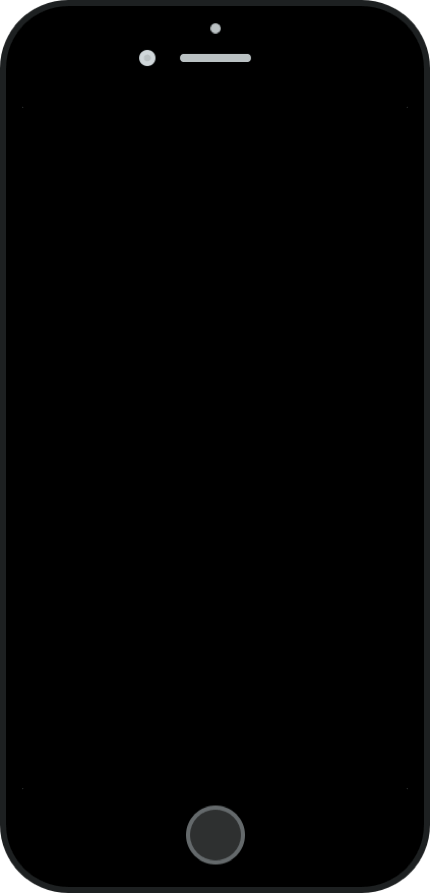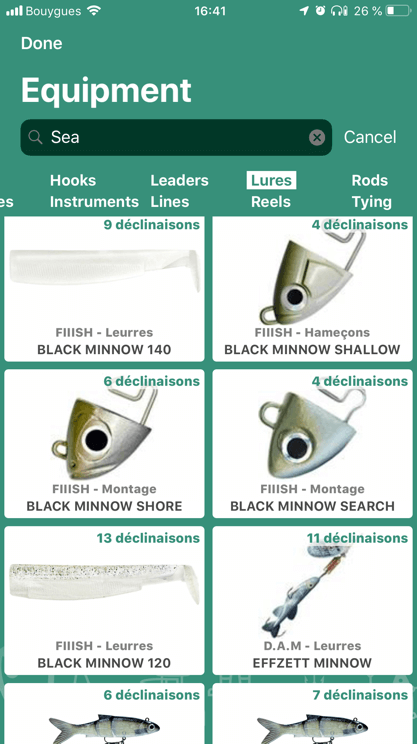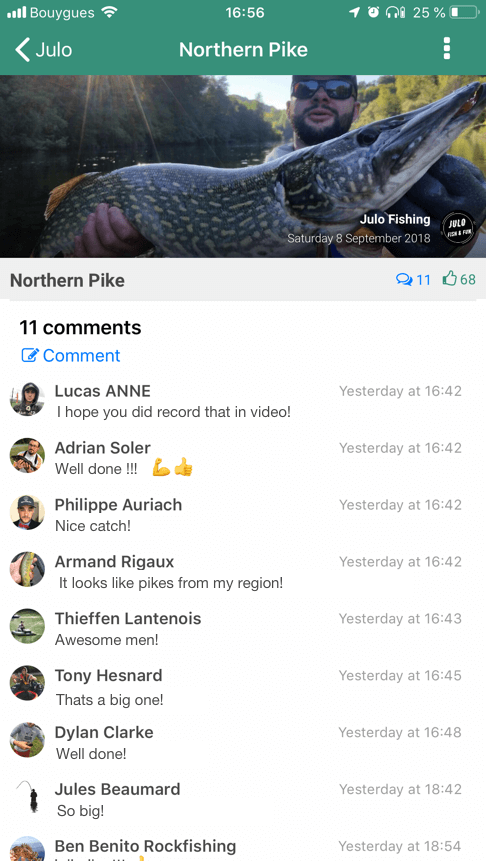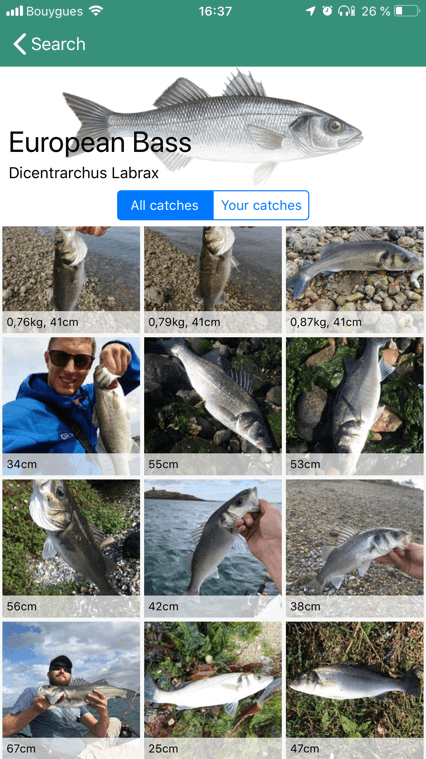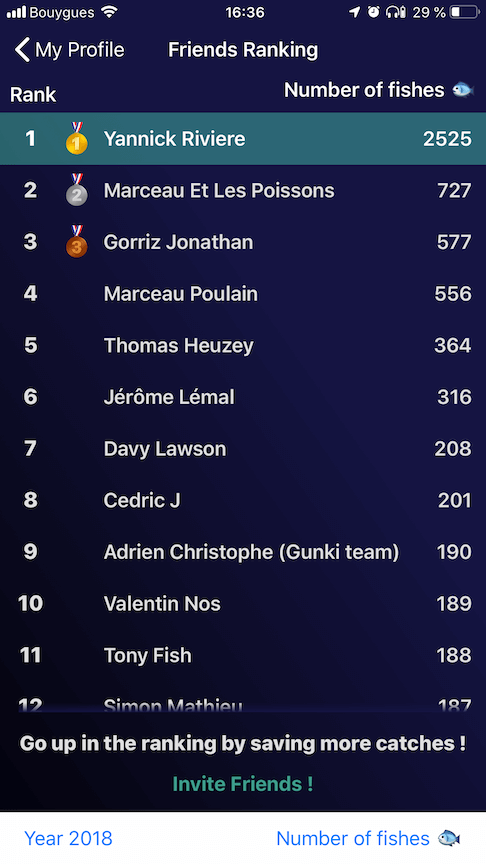 Fish & Techniques
Want to discover how to fish a new species? To get advice on a technique? Nothing easier ! Check out our species cards and browse the public catches of the community.
Challenges
Follow the wave! Join multiple challenges organized in the app, and be victorious! Challenge your friends, and discover who got the most fish each season! Win by sharing your best sharks, bonitos, seabasses, tuna, scorpion fish, seabreams...
FishFriender, The Global Fishing Platform
FishFriender is the space of exchange privileged of all the actors of the fishing: fishermen, professionals (guides, distributors, retailers ...), institutions (federations, associations ...)
Together, let's bring together the millions of fishermen around the world who share the same passion as us to build the fishing of tomorrow!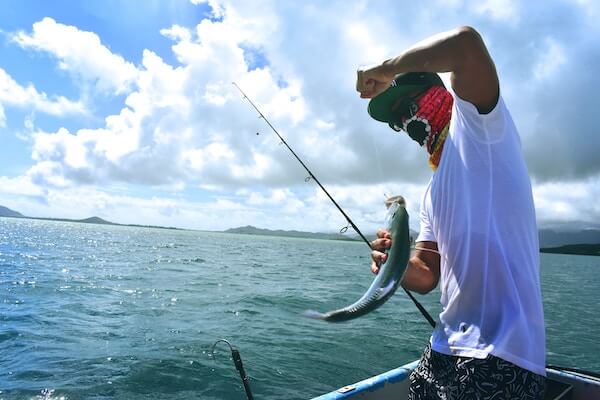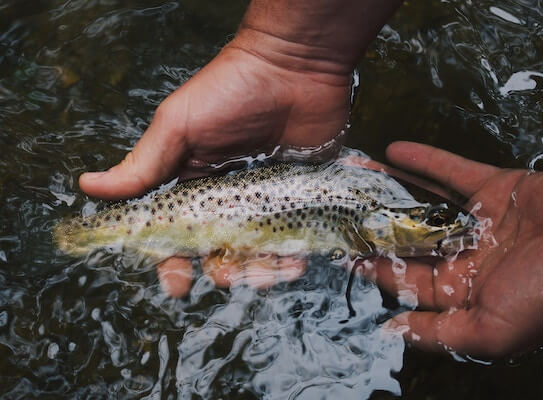 Top Catches
Our anglers got talent: each day, they log several hundreds of sharks, bonitos, seabasses, tuna, scorpion fish, seabreams...