Weather conditions, statistics and analysis of your catches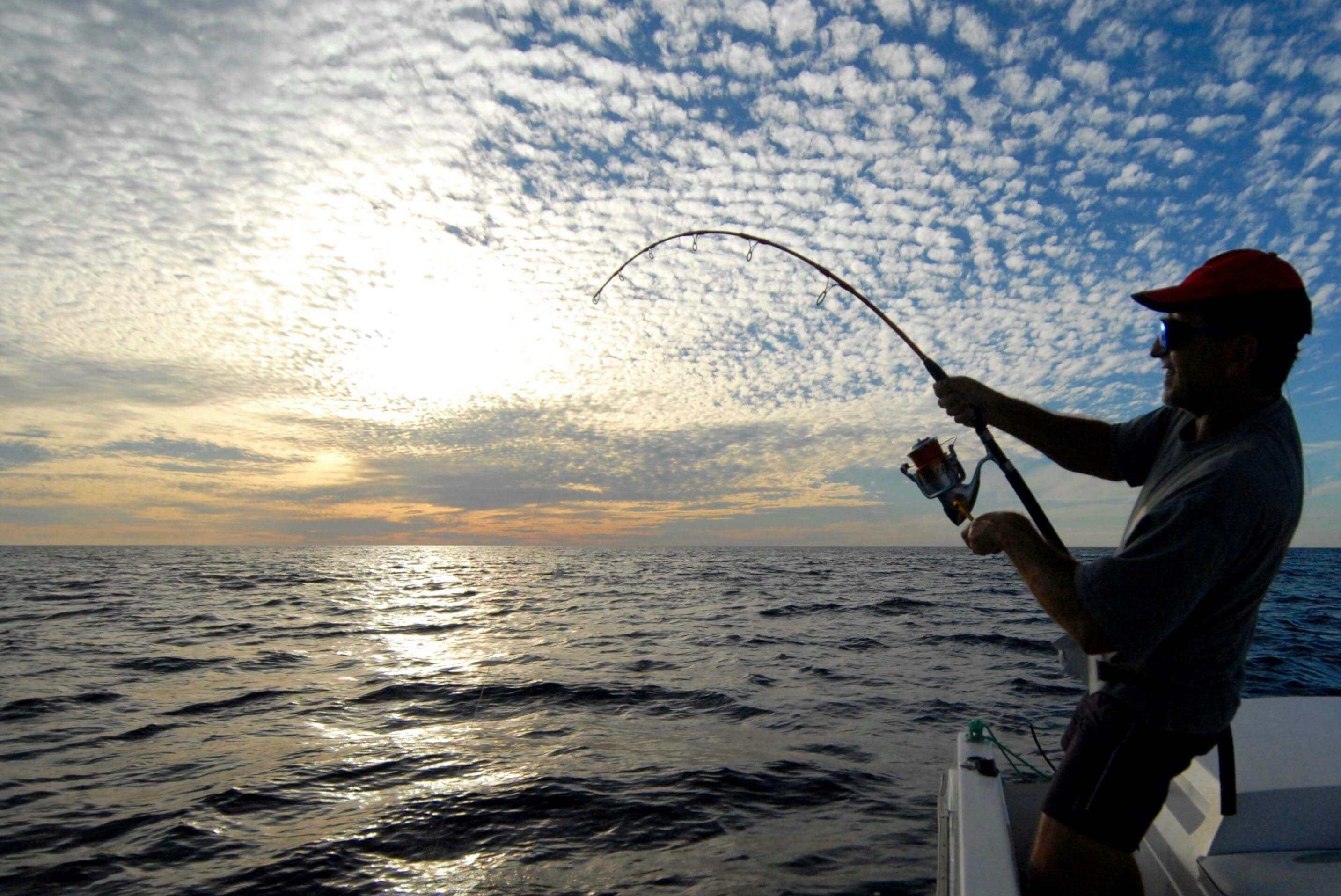 You have taken your first steps on FishFriender and have discovered how to record your catch and your fishing sessions. CONGRATS 😀 Now it's time for you to analyze your experiences to improve your perception of the environment and learn to fish better.
There is no secret, to fish better, you have to spend time at the water's edge, observe the environment and understand the behavior of the fish depending on weather conditions, fishing method, baits and the equipment. Correctly used, your FishFriender fishing logbook will allow you to multiply your experience thanks to technology and collaboration to live ever more beautiful fishing moments.
Weather conditions of your catch
For each of the catches recorded in your logbook, the meteorological conditions are automatically retrieved: precipitation, wind force and direction, ambient temperature, temperature variation over the day, atmospheric pressure, phase and tide height, cloud conditions, sunrise and sunset times, humidity, moon phase...
Click on "View detailed weather conditions" to observe the evolution of the conditions 3 days before and 3 days after your catch. You will often be able to associate the period of activity of the fish according to a sudden change in wind, temperature, pressure or tide conditions.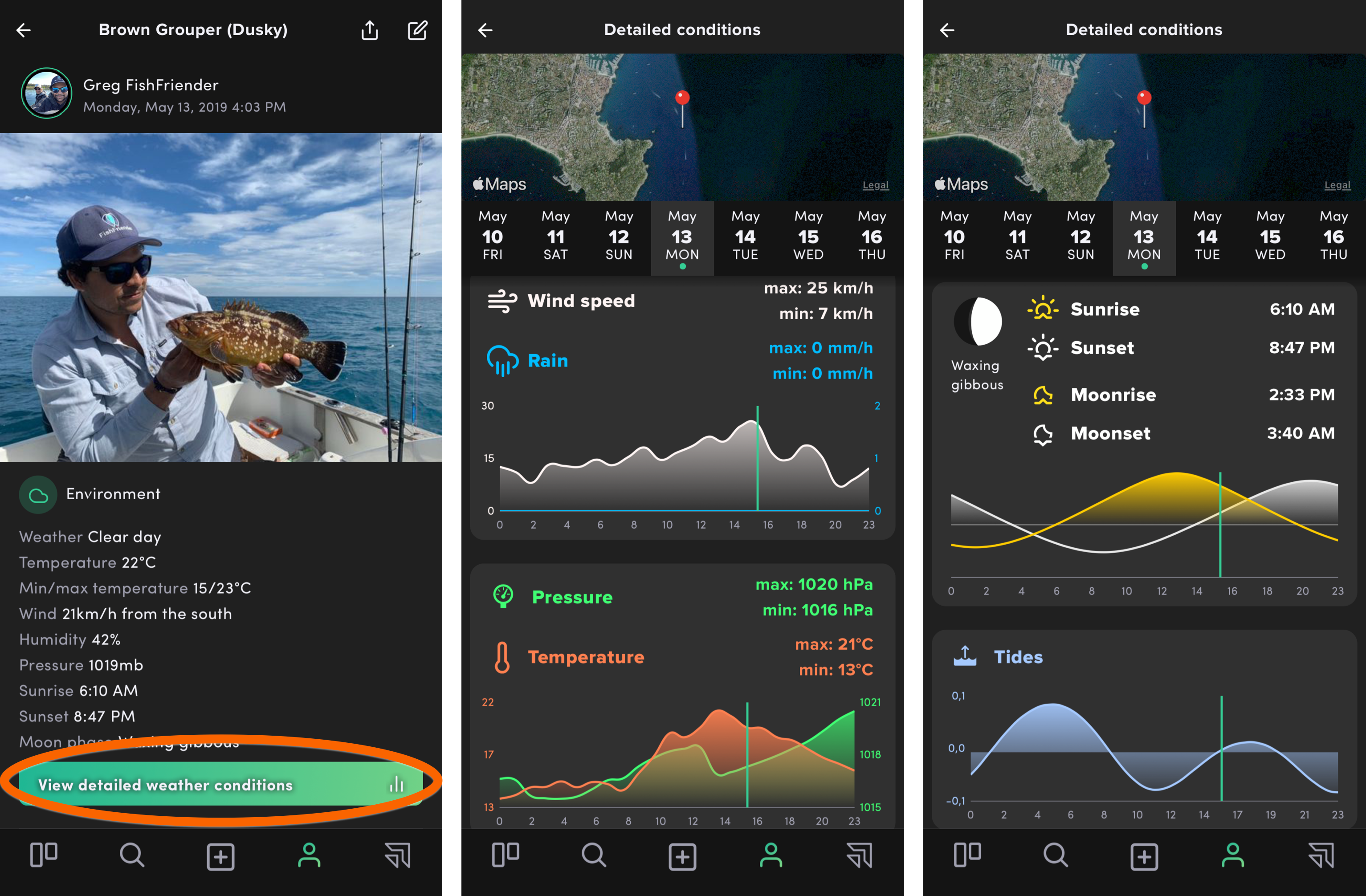 On this view, we observe that the fish was caught during an ascending pressure phase, and just after a drop in temperature, before the last hours of rising tide.
Statistics of your catches
Are you eager to know your stats? Let it be said, the more complete your logbook, in terms of the number of catches and the quality of information, the better your statistics will be.
To view them, go to the "My profile" tab and click on the "Statistics" thumbnail. Classification of species, average sizes and release rates, most used equipment and techniques, everything is presented. To refine your statistics, click on the magnifying glass and filter by date, species and technique.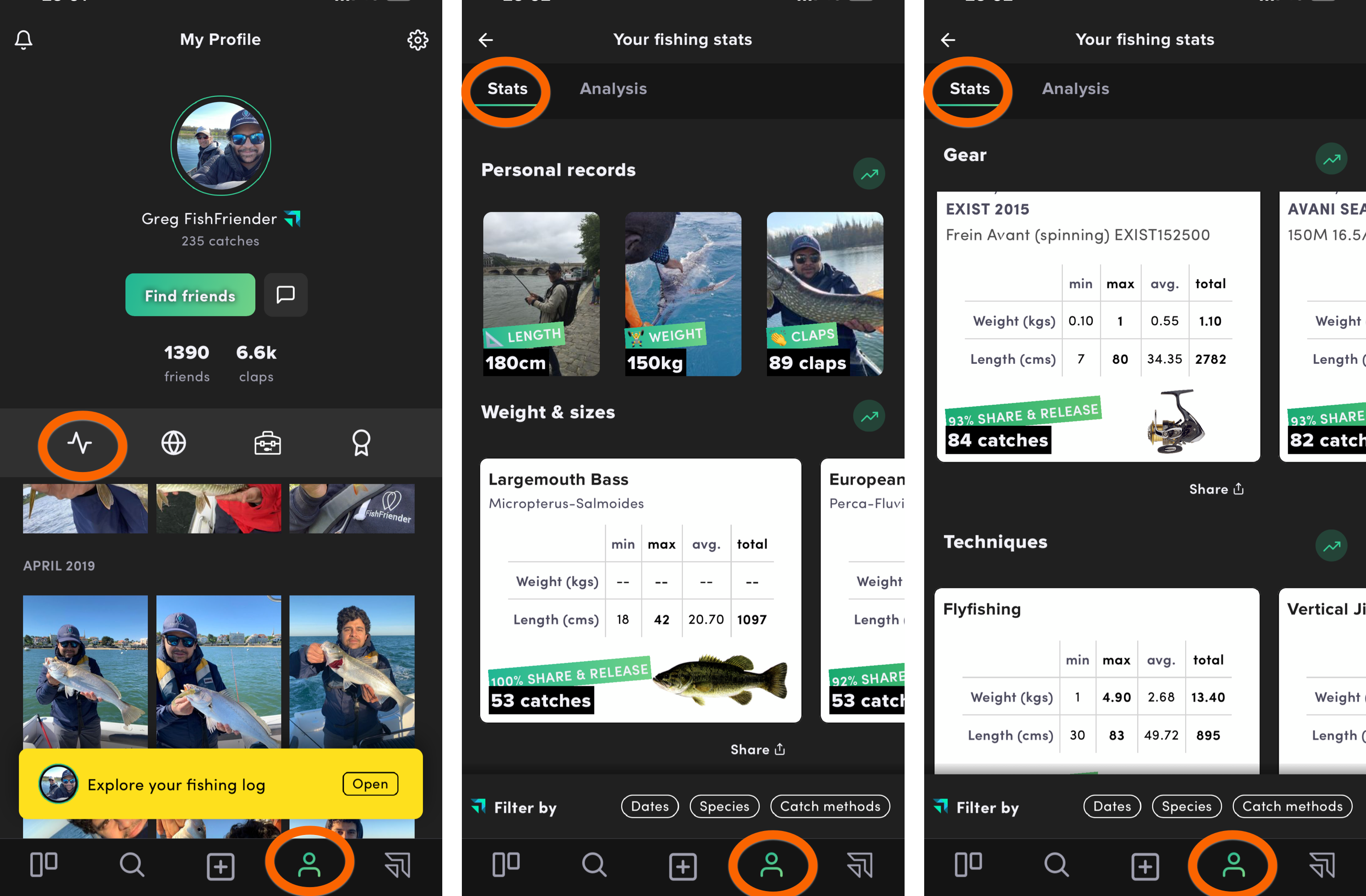 Do not hesitate to compare your statistics cards with your friends on social networks.
Analysis of your catches (premium SCALE)
If statistics give you an account of your performance, the analysis tab allows you to understand the best environmental conditions for catching fish based on your experiences.
Using the same filter system as for the statistics, a simple glance will allow you to find the best phases of the day for perch on vertical, the most productive temperatures for black bass in July, the best pressure and tidal phases to fish for sea bass with a surface lure, the ideal moon for your carp fishing sessions in winter, the most productive months for fly fishing for brown trout...
To benefit from it, you must subscribe to SCALE, which will allow you to unlock all the premium features of FishFriender.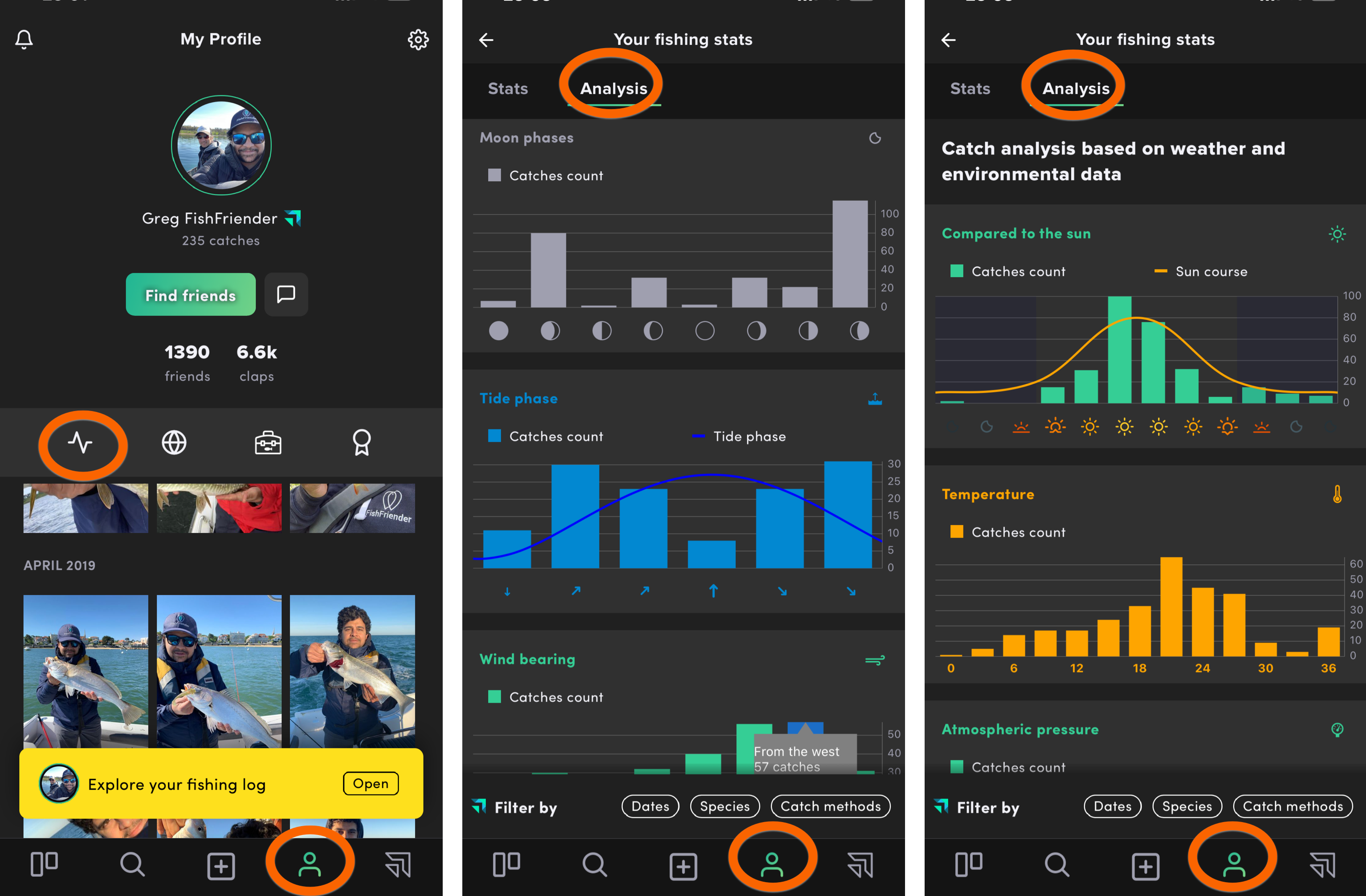 Enough to question any popular belief and refine existing theories such as that of the solunar calendar.
Need help ?
If you have more questions about using FishFriender, write to us or contact us directly from the app support.
---