FishFriender app is a partner of the european commission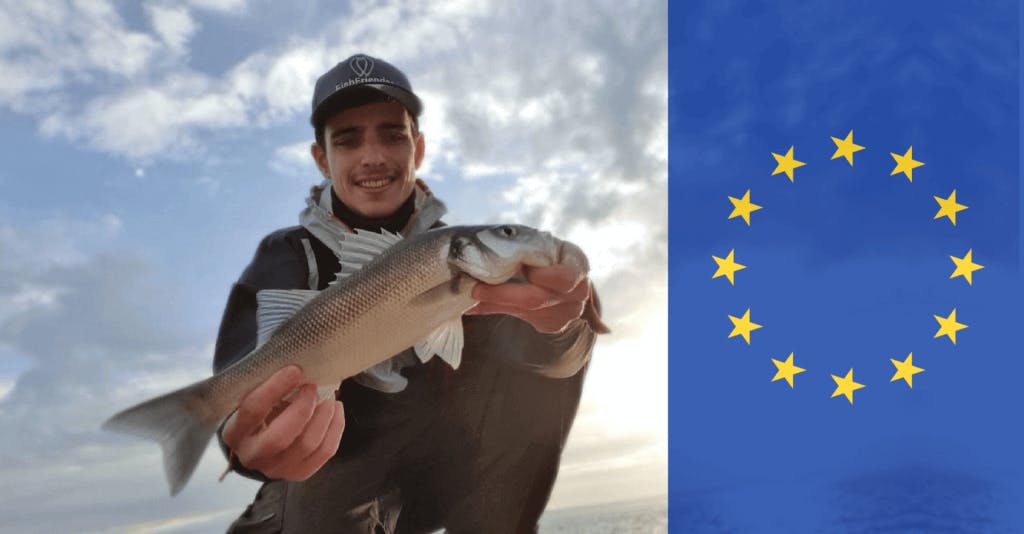 European Pilot Project: Declare your catch on FishFriender to support better data collection and knowledge from recreational fisheries.
As Nature lovers, we all have an important role in creating a more sustainable fishing activity for the future.
In 2019, FishFriender (through its editor Halieuticom) was officially selected by the European Commission to develop an improved monitoring and control scheme for Marine Recreational Fishing (MRF) for the Member States. Initially targeting European Seabass, it has been now designed to also include other important species – Atlantic cod, Atlantic salmon, black spotted sea bream – among the many species you fish. We are extremely proud for having this tender and we count on your support to deliver a final product that will recognize the importance to work with and for fishers and the environment.
Project genesis
This pilot project originated in 2018 for an initiative of former MEP Alain Cadec on the need to establish better management and control measures for recreational fisheries given the observation of an ongoing lack of data concerning the activity. Without reliable data from fishermen to compare with conventional studies, ICES announced that recreational fishing had more impact on the reduction of seabass stocks than commercial fishing … This gave rise to many back and forths on the seabass fishing regulations of the last few years that you have certainly followed.
We have been engaged in building a digital platform which would allow fishers to voluntarily contribute to provided data in order to improve knowledge of recreational fisheries (socio-economic impact, resource). It is important to note that none of the data you will submit as part of this pilot project will never be used for any control follow up.
Enter now!
We hope we can count on all of you, individual fishers, clubs and fishing federations, to become the users of this future platform and improve data knowledge from recreational fisheries. We need you to become real players in this project, including expressing yourselves on the development and evolution of the platform.
The project is now in its testing phase and is open to every angler who wish to contribute, directly from the app, connect your account to RecFishing from your settings (profile > settings > RecFishing).
A big fishing challenge is opened to celebrate this new programme, join freely here : RecFishing challenge. Just use the FishFriender app to log your catches into the programme.
We hope to see you soon, digitally and near the water!
---