Complete your tackle in your fishing box
FishFriender allows you to manage your digital fishing box in order to keep track of the tackle you own. Each time you buy a new equipment, you can scan it in a few seconds, find it among our selection, or even create it if you cannot find it, in order to complete your fishing box on the application.
You can even create your combos by associating different equipment (rod, reel, line, leader, lure, rigs, accessories, ...). This allows you to associate your equipment with your takes very easily to track your performance.
Associate your fishing tackle with your catches
Knowing what you have caught is good. But remember which material you used is even better. This allows for example to analyze the type of lures that works best according to the target species, the spots fished and the environmental conditions to adapt during the next sessions. FishFriender is the simplest and most complete tool allowing you to associate the fishing equipment used with your catches.
Classification and recommendations on fishing tackle
The FishFriender community records thousands of catches around the world every day by matching fishing gear used. Thus, the application allows you to obtain objective classifications of the most used material according to the species sought to help you choose. If you like an article, you also have the opportunity to write a review and rate it in order to benefit the community in return. This is the FishFriender spirit.
Buy your fishing tackle on FishFriender
A real comparator of fishing equipment, FishFriender allows you to consult thousands of references and benefit from special offers from our partners to allow you to buy what you like at the best price and under the best conditions. To do this, all you have to do is consult the equipment pages and click on the proposed offers. And if you want to buy back a lure after having lost it for example, you just have to return to your digital fishing box to easily find its reference and re-order it in a few clicks.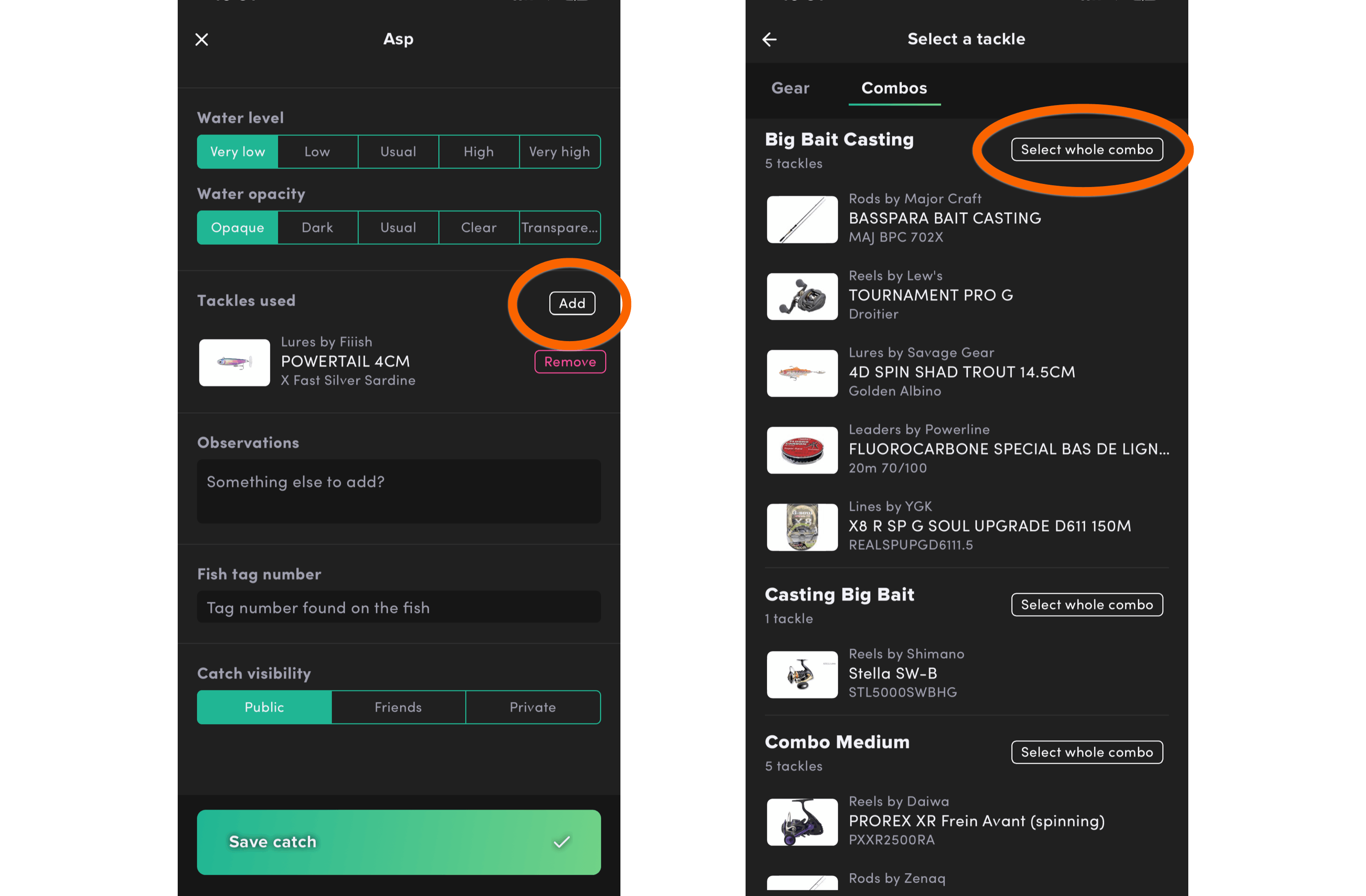 Find and associate your equipment on FishFriender